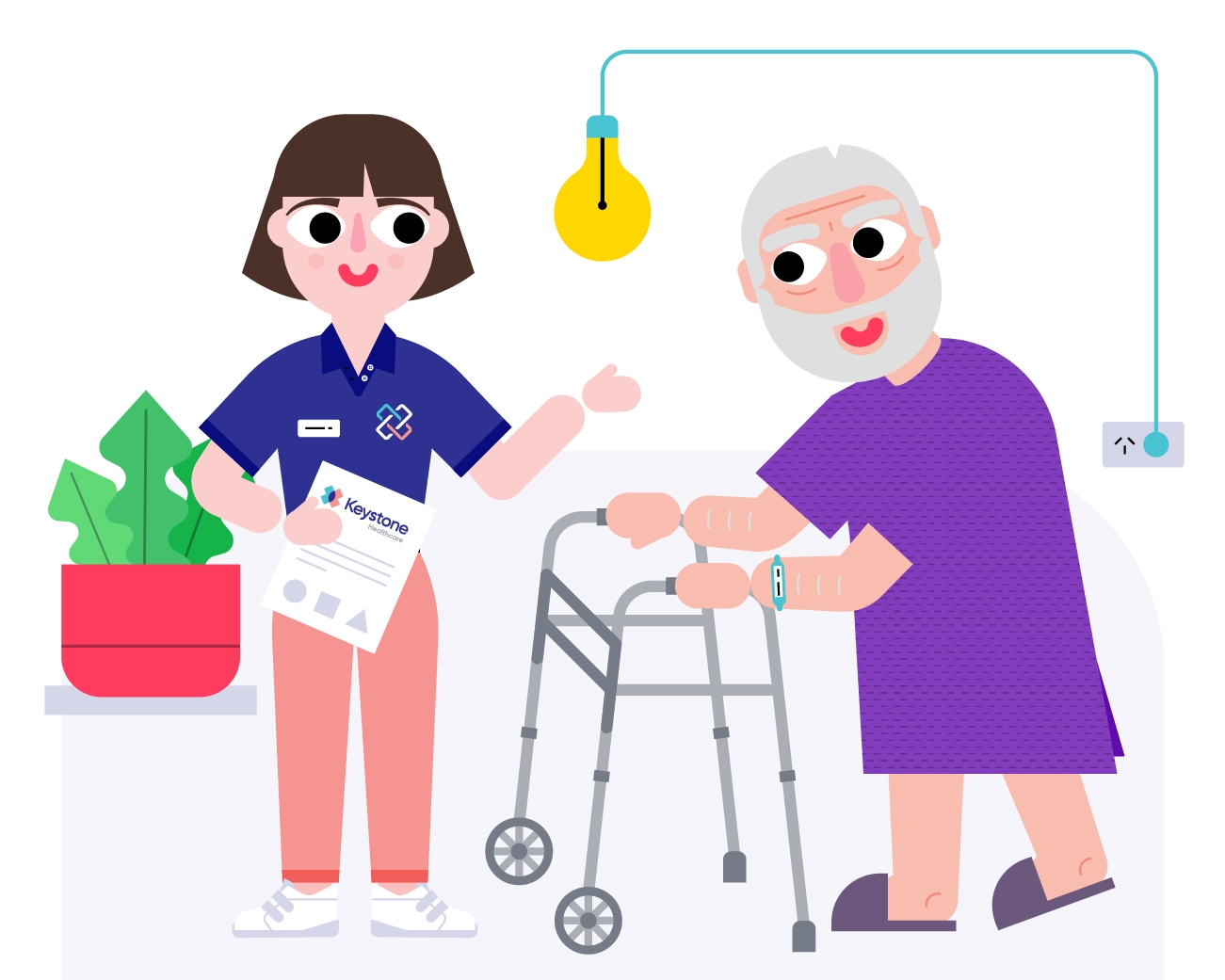 Living Aids Equipment
We understand that not everyday is an easy day, especially for those with chronic illnesses and/or disabilities.
Looking beyond these limitations we see possibilities and relentlessly pursue innovation in spaces that can help bring a little more comfort into individuals' everyday. 
Living Aids
Bringing comfort into the everyday.
Frequently asked questions.
Are there more products available?
Yes we have a large catalogue of items that we can source, depending on requirements. The selection on the web-site are the most popular items. Please call us on 1300 547 877 or email us contact@khsupplies.com.au if you have other requirements.
Who are the products aimed at?
These products can be used in hospitals, aged care facilities (including assisted living facilities) and individuals in their home/community. The daily living aid range is targeted towards individuals as well as assisted living facilities.
Where are the products sourced?
Keystone Healthcare Supplies is a distributor for numerous companies so we can source quality products for consumers. A number of our products are sourced from the UK, Netherlands, US and some from Asia.
The products we select are all quality accredited manufacturers and we carefully screen the products to ensure they are functional and have a long useful life. Our strategy is to source quality products only, we do not compete on a high turnover, low cost products; as we don't think that this results in a good or long-term outcome for our clients and/or patients.
How do I pay for these items if I'm a private patient/community member?
There are a couple of options
Phone 1300 547 877 – provide Credit Card details
Electronic Funds Transfer
How is the product delivered?
The product will either be delivered by our Customer Service Drivers or we will use a courier service
What we offer
Our living aids solutions.